Over a short space of time Al Zobair has become a modern, efficient stud farm with excellent facilities, obviously designed for the health and well-being of its horses.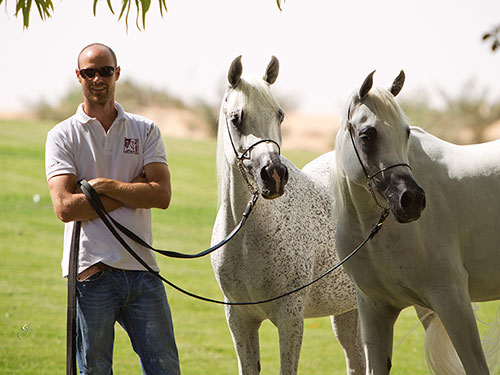 Barns are exceptionally light and airy, and obviously happy horses can see and relate to one another at all times. Air conditioning is only used in the height of summer to help the horses handle the climate without risk to their well being.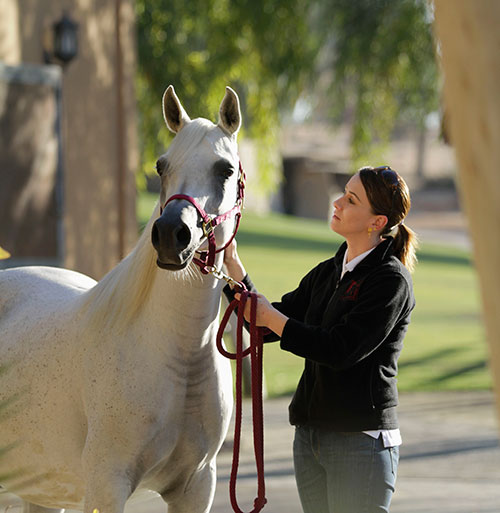 The barns have direct access to a variety of sand and grass paddocks shaded by eucalyptus trees, date palms and the graceful native "gaff tree", these paddocks provide essential daily turnout space which is considered especially important for the development of the stud's youngstock.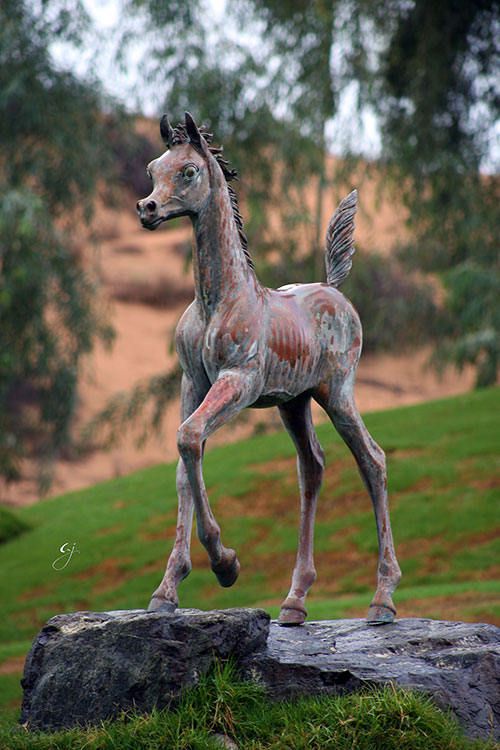 The 50 metre straight swimming pool is another vital key which ensures that horses take meaningful exercise during the hot summer months, it is also a excellent conditioning tool used throughout the year.



A new clinic and laboratory means all reproduction work is carried out on the farm, allowing for greater use of embryo transfer and artificial insemination. Finally, unique in the UAE is the impressive hydroponic grass unit, which provides all horses with a lush fresh green meal daily, this is thought to be a major contributor to the general well being of the horses.